On my last hunt I pick a few little items for a grand total of $1.29 .
I have few projects in mind for them. For the first project I decided to try out using some enamel paint on the small glass jars.This project was easy & had such a dramatic result!
Just pour a small amount of paint it to the jar.
Using a small paint brush push the paint around the bottom of the jar & along the sides.
Once covered, follow direction on bottle for cure time. My bottle required 1 hour air dry & 30 mins in an oven set at 350.
I just love how it turned out : How pretty would it be to collect bottles all shapes & make them cohesive with the same color?! Great way to hold all of springs small blossoms. I'm off to collect some right now : )
Inger just pointed this out to me...in the forth pic. there is 2 enamel shaped hearts!! I just have to link this up to Guest Heart Thursday too! :) Thanks Inger!!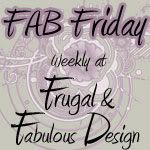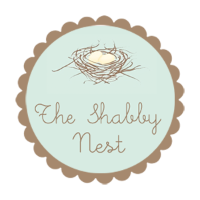 Show and tell Friday